Why Olivia Wilde Doesn't Tweeze Her Brows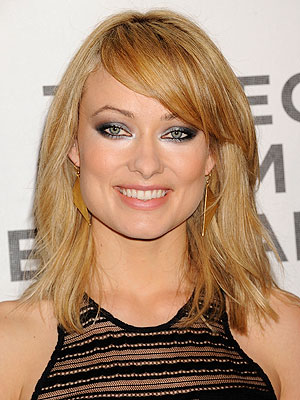 Graylock/Abaca
When Olivia Wilde gets home from a shoot, her top priority is washing her face. "I usually wash [it] twice. First, to remove all the makeup, and then again to really give my face a good scrub," she tells the New York Times's T Magazine. "I like to get it clean at the end of a workday using a good hot towel."
To maintain a clear complexion, Wilde often goes without makeup — "In order to give my skin a rest," she explains — and indulges in an occasional facial. She also swears by Cetaphil cleanser and moisturizer.
But when she is going glam, the Revlon spokeswoman starts with the brand's Colorstay or PhotoReady Foundation, "with a little moisturizer for a light look," she shares. Another must? "I've been using the new Revlon Lip Butters on my lips," she reveals. "They're so moisturizing."
One surprising beauty fact: the actress doesn't tweeze her eyebrows. "I've been letting them grow in for years," she says. "I try to fill them in wherever nature has abandoned me. I just fill in under the arch and soften them up a bit."
And with her hair lighter these days — "I am really enjoying being a blonde," she shares — she also goes for a brighter brow color. "My natural brows are quite pointy," she reveals. "I soften them so I look less like some evil Disney queen!" Tell us: What's your most surprising beauty fact?
STUDY UP ON STAR BEAUTY TIPS & TRICKS
You Might Also Like...