Spring Closet Cleaning Tips from Consignment Pro Corri McFadden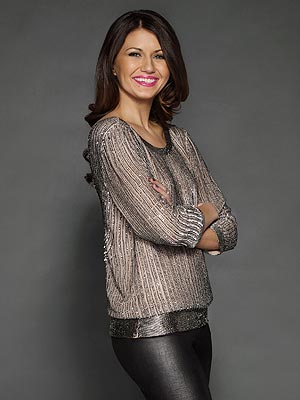 Vh1
May is here, which means it's about time to clean out your closet. Yes, we're talking to you!
To give you a nudge, we recently spoke to Corri McFadden, star of VH1′s House of Consignment and owner of Chicago's eDrop-Off, to get her tips on closet cleaning — so you can make room for some fun new spring purchases. Here's what she has to say:
Do everything in small doses. Prevent yourself from getting overwhelmed by setting goals, McFadden tells PEOPLE. "No one wants to clean everything in one day. It's stressful and you'll just start throwing all of your stuff out," she says. "By setting goals you'll be more mindful of what you're doing and you'll save peace of mind."
Become an editor. It's so hard to say goodbye to those expensive heels you bought three years ago (and haven't worn since), but McFadden says you have to toss them. "Those size 8 jeans you store as a back-up just in case you gain the weight back? Just say goodbye," she says.
The style expert explains that people tend to hold on to things (clothes included) just because they carry memories — both good and bad. But "it's unconscious depression," she says. "Don't store items just because."
Prevention is key. "Learn how to be a better shopper," McFadden advises. "The nude-colored blouses that you never wear but only bought because they're trendy? Stop buying them." She says if you stop and think 'Will I really wear this?' before you buy something, you'll save yourself from having to toss it in the future.
So get to it and start cleaning! And to congratulate yourself, be sure to enter eDrop-Off's Facebook contest, with the chance to win a brand new Balenciaga clutch. (You'll need to restock your closet, right?) Catch House of Consignment on VH1 through May, and find the whole season on iTunes.
–Jennifer Cress 
VOTE: WOULD YOU WEAR THESE TRENDS?
You Might Also Like...