Rachel Bilson's Dermatologist Offers Tips for Healthy Summer Skin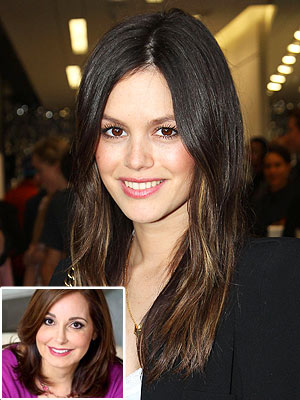 Sipa; Inset: Courtesy Deborah Jaliman
Everyone feels better with a summer glow, but unfortunately the sun wreaks havoc on our skin — unless we protect it.
Rachel Bilson and Vera Farmiga's dermatologist Dr. Debra Jaliman — author of the new book Skin Rules: Trade Secrets from a Top New York Dermatologist — obviously knows this, so to get us all summer-ready, she's sharing her top tips on keeping skin summery — but healthy — all season long. Here are some rules to study up on before you hit the beach in the weeks ahead:
1. Everyone should wear sunscreen. Just because you're blessed with olive skin that doesn't burn doesn't mean you shouldn't wear a low SPF. "The American Academy of Dermatology recommends SPF 30 for all skin colors," Jaliman tells PEOPLE, adding that "it's also important to look for sunscreen that blocks UVA and UVB rays."
2. Protect your skin all the time. Even if you sit in a cubicle all day, the sun you get on a walk to the office can eventually take a toll on your skin. "Sun damage is cumulative, so even five minutes per day in the sun adds to broken blood vessels, brown spots and wrinkles," Jaliman says.
And newsflash: a moisturizer with SPF doesn't always count as adequate protection. "It's fine for the city, but not good enough for the beach or if you're doing sports," Jaliman cautions.
3. Don't forget the small stuff! "Most people miss important areas like the tops of the ears, feet, ankles and the tip of the nose," Jaliman explains. Even your scalp is at risk of burning, so she recommends using spray sunscreen on the part of your hair — or wearing a hat with an SPF 30 rating on the fabric (they do exist!).
Her final words of wisdom? Reapply — more than once. As Jaliman instructs, "When you're on the beach reapply every two hours, or when you get out of the water." Tell us: How do you stay safe in the sun?
–Jennifer Cress
STUDY UP ON CELEBRITY BEAUTY TIPS & TRICKS
You Might Also Like...