Nicole Richie Isn't a Label Slave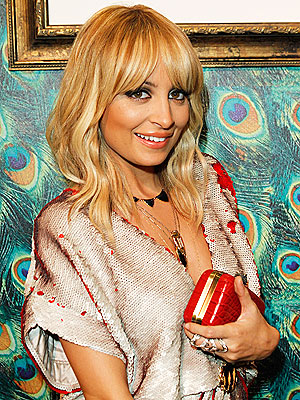 Donato Sardella/WireImage
As a Fashion Star mentor she helps designers create looks that will have mass appeal, but when it comes to shopping for her own closet, Nicole Richie strikes the perfect balance between high and low.
"I shop at more expensive stores and I also shop at thrift stores," she told PEOPLE at an H&M Fashion Star party in New York Tuesday. "Most of my vintage T-shirts and peasant dresses, they're like $10. There's not a specific store that I go to or any label that I'm obsessed with buying." (One of her recent budget-friendly purchases? A dress from Fashion Star contestant Sarah Parrott, which H&M purchased off the show.)
However, when Richie likes an item, she really likes it. "Fashion is a form of self expression and it's really about how an article of clothing makes you feel," she explained. "If I like a dress that I'm wearing, I will wear it until it's falling off of me and someone's like, 'You've got to take off that dress.'"
For a summer go-to, Richie suggests accessories like headpieces and scarves. "I love to take vintage scarves and tie them around my head, especially because I have curly hair and don't always have time to do my hair," she explained. "My trick for people is always to get a head scarf — whatever looks good to you."
And though she's good at dishing advice, Richie said she remembers some great tips she's received about fashion, too. The best? "Constantly be open to learning," she revealed. "Starting a brand is something beyond just being an artist. I'm constantly telling designers … you can be the greatest artist and designer in the world and create a fabulous gown, but unless you have the business side, you're not going to last. It's important to balance the two."
–Asher Fogle
SHOP THE CELEBRITY STYLES YOU NEED IN YOUR CLOSET NOW
You Might Also Like...