How Tyson Beckford Once Made $40,000 in One Minute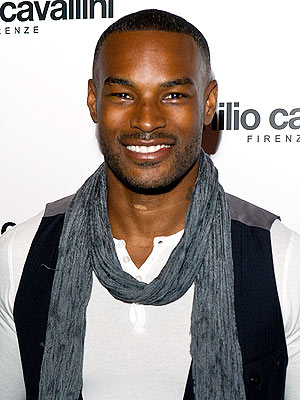 Ian Gavan/Getty
Tyson Beckford claims he had "bad teeth and crazy hair" growing up. But that didn't stop the native New Yorker from earning the big bucks once he grew out of his awkward phase.
"I once walked in a fashion show — literally, just walked — for no more than a minute or two, and they paid me … $40,000," he recalls in the latest issue of Mr. Porter. "I was like, 'Really? You don't have to give me that!'"
It's a far cry from where he started in the early 1990s. "I remember going to castings, walking in, and the man at the front desk informing me, 'Deliveries are round the back,'" he says. "That sort of racism was fairly common."
But in 1993 he hit it big with Ralph Lauren — and hasn't looked back since. "Yes it's about looks," he admits of the industry. "But without a semblance of a personality you're not going to get very far in the fashion game."
Luckily, Beckford hasn't let his personality get too big; touching on the topic of diva-like models, he remembers one moment when he threw a tantrum during a shoot. "The photographer wanted me to put a sweater over my face or something," he shares. "It wasn't cool."
What was cool? The splurge he made after earning his first big paycheck. "I bought a Honda CBR F1 [motorbike]," Beckford recalls. "It was a chick magnet."
SHOP LOOKS CREATED BY CELEBRITY DESIGNERS
You Might Also Like...