How Christy Turlington Burns's Scarf Is Helping Moms in Need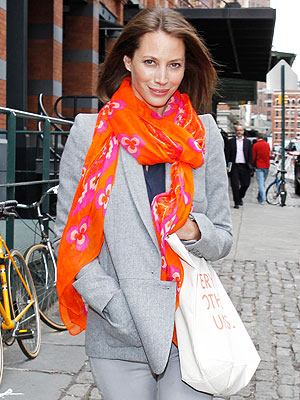 Mark Von Holden/WireImage
Hitting the streets of New York last week, Christy Turlington Burns looked chic in her orange Theodora & Callum scarf. But the model was doing more than making a fashion statement: she was publicizing a new way to help her charity, Every Mother Counts.
Through the month of May, Theodora & Callum is donating a portion of sales from the $155 orange "Multi Bodrum" scarf to Turlington's organization, which raises awareness and funds about maternal mortality reduction globally. For more information, visit everymothercounts.org — and be sure to pick up a scarf for mom this month.
You Might Also Like...