Fergie Reveals What's Most Beautiful About Her Mother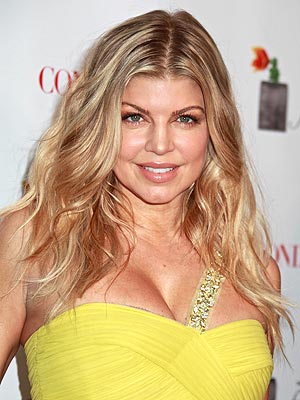 Gregory Pace/BEImages
Growing up, Fergie had one trait in particular she especially loved about her mom: "It was always her beautiful smile that was glamorous to me," she tells PEOPLE. "Both then and now."
The Wet n Wild global beauty ambassador — whose signature line of products hits stores in September — is reflecting on her mom's beauty (and beauty routine) this weekend on the brand's website. And in this family, it's like mother, like daughter: turns out mom Theresa loves the brand as much as Fergie does. "It's always been Wet n Wild's eye shadows because they have always had the most colors," she shares of her mom's must-have product. "She loves how the colors match with her outfits and her moods."
Revealing the best makeup tip her mom has passed along, Fergie says, "I learned that a little bit of color on your cheeks and some mascara on your lashes would brighten up a face instantly." However, she admits her beauty routine isn't quite as refined as her mother's. "I am so much lazier than she is about that," she jokes.
But regardless of the makeup her mother is wearing, it sounds like Fergie finds her glamorous every day; when asked what's most beautiful about Theresa, she replies simply, "Absolutely everything." Tell us: What's most beautiful about your mom?
HEAR WHAT MORE STARS HAVE TO SAY ABOUT THEIR MOMS THIS YEAR
You Might Also Like...